Welcome to year 1.
In term 1, we will be starting our exciting learning journey finding out about superheroes and villains!
We will also be looking at a real life superhero. The superhero we will be focusing on is Florence Nightingale.
We will be looking at healthy living and what makes a good balanced diet (which is extremely important for a superhero or villain).
We will be focusing on a book called Supertato- Run, Veggies, Run! by Sue Hendra and Paul Linnet.
A website you may want to have a look at for some superhero activities is: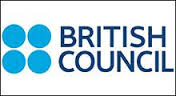 Superhero day!
To celebrate the ending of our Superhero topic, we had a Superhero day. We came to school dressed as our favourite Superheroes and villains, and had a fun filled day with lots crafts, games and even a picnic fit for a Superhero! At the end of the day we had a disco and we showed off our best Superhero dance moves.