Term 3 2017
This term our topic is Horrible Histories. We will be starting our topic by looking at the Great Plague. Click on the picture below to find out more about this. Do you know what this picture is of?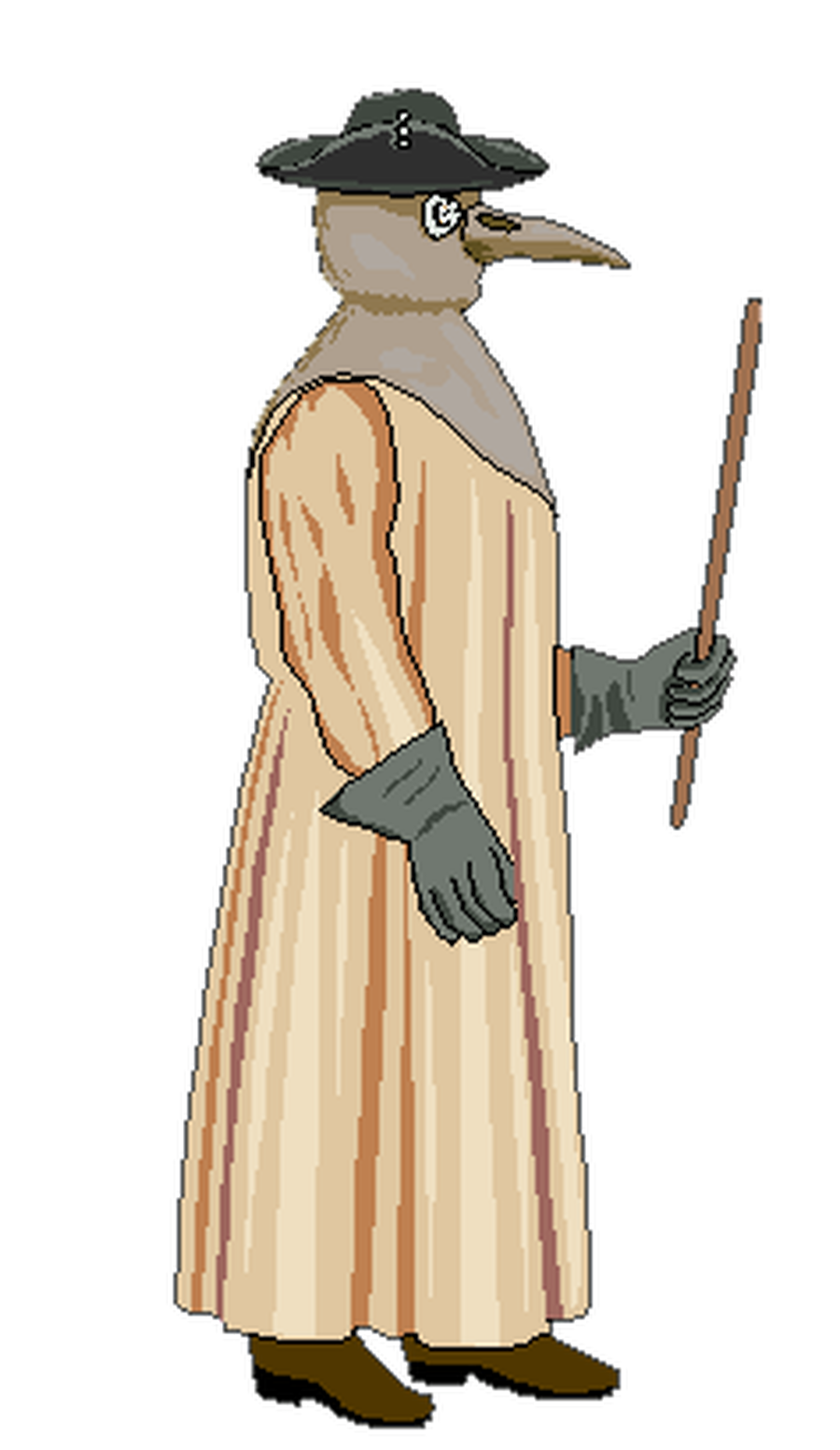 We started the term by looking at different sources of evidence to see what we could find out about the Plague. We found out lots of interesting facts. Ask us what people in 1665 did with vinegar! We have discovered that the picture above is of a 'Quack Doctor'. They visited people with the Plague and wore a special costume to make sure they didn't catch the Plague. Mrs Williams dressed up as a 'Quack Doctor' to check if any of us had the Plague! One of us did! So we had to paint a big red cross on our classroom door to warn other people. We found out there were people with the Plague in Class 9, Class 10 and Class 12 too!
After looking at the things the 'Quack Doctor' wore we had a go at making our own quack doctor masks. We had some great ideas about how to make the beak of our mask stick out. Look at our fantastic creations.
On 23rd January 'Yoga at Schools' visited our school. We learnt lots of different yoga postures. Ask us to show you 'Stick' posture, 'Tree' posture and 'Sitting' posture. We had lots of fun and afterwards discussed with our teachers how yoga had made us feel. We described feeling 'relaxed', 'calm' and 'peaceful'. We look forward to continuing yoga in our PE lessons.
Katie and Hannah created a powerpoint at home to show all of their learning about our topic this term. Mrs Williams was really impressed with how much they could remember! Have a look at their finished product......