In term 1, we will be starting our exciting learning journey finding out about superheroes and villains!
We will also be looking at a real life superhero. The superhero we will be focusing on is Florence Nightingale.
We will be looking at healthy living and what makes a good balanced diet (which is extremely important for a superhero or villain).
A website you may want to have a look at for some superhero activities is: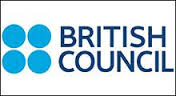 We have had an exciting start to our new term and year. We have made magical potions, to give us superhero powers, such as, super-speed and super-strength. We have also practiced our cutting skills by making superhero masks and finally we have been practicing our creative skills as we created our own superhero cloak.
We have had an amazing first term!
We have learnt lots of new facts and skills. Take a look at what exciting things we have been doing :-).
We had a Florence Nightingale workshop where we went back in time to learn about how people lived in the Victorian times. We learnt about all of the different accomplishments that Florence Nightingale achieved such as introducing uniforms for Nurses and clean bandages for the injured Soldiers.
We learnt that Florence Nightingale was known as the Lady with the Lamp as she carried a lamp around with her at night time to stop the soldiers from feeling scared.
We got to dress up as Soldiers and Nurses and ask lots of questions.
We learnt how to use Money in Maths. We visited our class shop and paid for items using different coins.
In Science we tested different materials to see whether they were waterproof or not.
We first predicted whether they would be and then we compared the results to our predictions.
We wanted to make a superhero cape that would stay strong even in the rain.
We found out that the carrier bags were the best material to use as they were made from plastic and plastic is waterproof.
In Maths we also learnt how to tell the time to o'clock and half past.
We also learnt about healthy eating and designed our own healthy fruit salads fit for a superhero.
We tasted lots of different fruit and then chose the ones we liked the best.
We learnt how to cut and peel different fruits safely using a knife.
To finish our term we had an amazing superhero day.
We got to dress up as our favourite superhero or villain.