Term 3
Welcome back to Term 3! We hope you have had a lovely Christmas and a happy new year. Although this is a shorter term it does not mean there will be any shortage of fun.
This term we will be looking at traditional tales such as 'The Three Little Pigs', 'Jack and the Beanstalk' and many more! We will look at the characters and setting of the stories as well as use our phonics to help us do our own traditional tale writing.

We were lucky to experience a yoga lesson in school this term. This children behaved impeccably well and did different moves such as the 'dragon' and the 'banana'. The yoga was a very calm activity that the children seemed to really enjoy.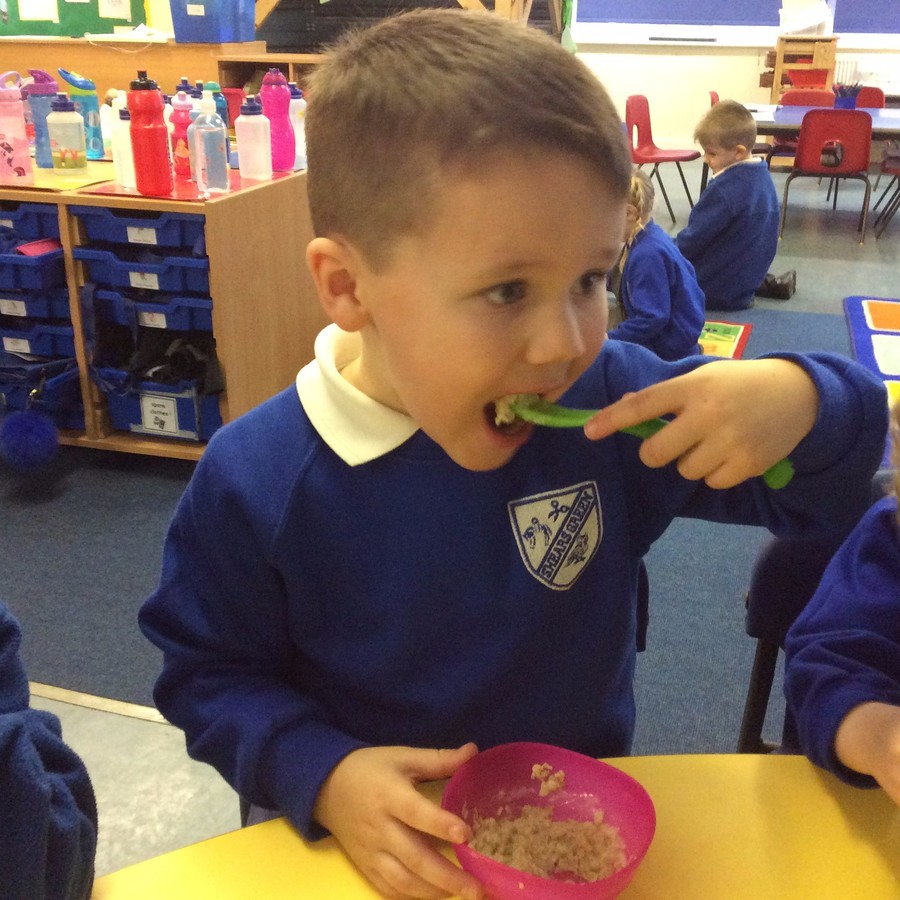 The children had the opportunity to make their own porridge. In this activity the children learning all about the importance of food preparation such as washing hands before touching the food. They also got to explore the different ways to make the porridge as they mixed in their own choice of ingredient quantities. It looks like Tommy has made his 'just right'.