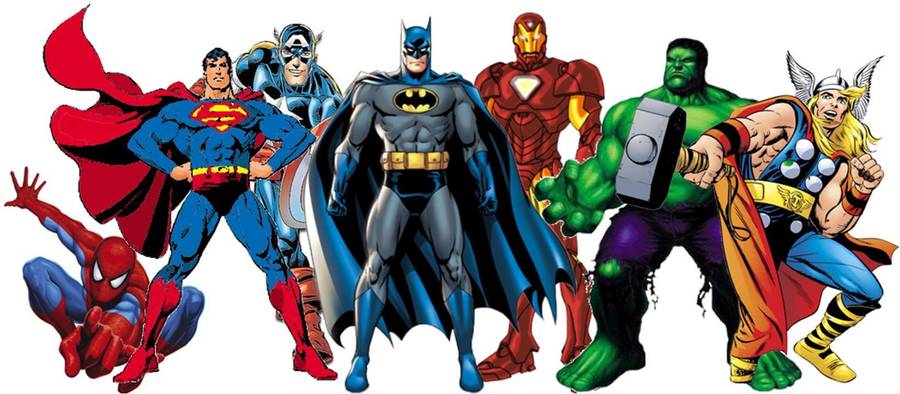 Year 1, Term 3 Creative Curriculum Newsletter
We've had a super first day back as we've started term 3 with our Superhero impact day. We visited the different classes in year one and carried out different activities. We had four super activities which were: Den making- making a superhero den for us to hide in. Super hero team games where we had to collect lives. Making a magical potion to help us with our very own superhero power and finally, making a waterproof superhero cape and designing a mask. Our favourite activities were the Den making and the designing and making the superhero capes and masks.
Class 6 had a fantastic day on the Impact Day. They have used lots of skills today doing a number of activities. They especially loved PE and doing team games.
Class 7 have enjoyed Science this week! We have been learning about our bodies including our senses. We explored each sense, which included tasting some interesting foods (celery was not very popular!), smelling different things such as toothpaste, comparing how different materials feel, listening to different instruments and using our sight to measure and compare length.
Our favourite sense to use was taste because we got to taste some yummy fruit! Our least favourite was the hearing table because some of the instruments were too noisy.
Class 8- In our Science lesson we were learning all about our bodies. We were naming as many body parts as possible. We worked in Disney groups and we first drew around one of our friends. We then had labels with different body parts on and we placed them on the correct part of the body. Finally we spoke about our different body parts and why they were important and what they helped us to do. We spoke about the five different senses that we have and why they are so important. We could name the five senses and the body part they went with, which are: Eyes- Sight, Ears- Hearing, Mouth- Taste, Nose- Smell, Hand- Touch.
In our first Science lesson we learnt about our bodies and named and labelled different body parts. We also spoke about our senses.
To put our senses to the test in our second Science lesson we had to help Mrs Khan find her missing keys, as a 'naughty teddy' had stolen them.
The teddy left us five different activities that we had to solve. Once we had solved the activity it revealed a colour. The colour then went with one of the five teddy culprits.
The activities were:
Table 1: Finding the piece of equipment that made a squeaking noise. We had to use our ears to help us with this.
Table 2: Measuring and finding the teddy paw print that measured 11cms. We used our sight to help us with this.
Table 3: Finding the piece of material that was the fluffiest. We had to use our hands to help us to do this.
Table 4: Finding the cup which had the minty smell in it. We had to use our noses to solve this activity.
Table 5: We had to be blind folded and try different food. We were trying to find the one that tasted like an apple.
After completing all of our activities we worked out that all the clues led us to the Purple teddy bear, as the Purple teddy bear made a squeaking noise, had a paw that measured 11cms, had the fluffiest fur, smelt like mint and loved eating apples. When we went over to the Purple teddy bear and we found Mrs Khan's keys.
Class 5 have enjoyed the beginning of our Superhero Topic.We had an impact day where we had team building games, made masks and made Superhero potions. We are also learning about our bodies and senses labelling our body parts and using our senses to solve a mystery.We look forward to the rest of this exciting term.
Class 8 have had a super 'outdoor learning' day today. We will be having a weekly outdoor learning day on a Monday.
We have enjoyed exploring the Forest School and using our senses to help us find objects to make a 'feely mobile'. We have also had a super time carrying out different activities in our year 1 outside area. We have created a superhero in Paul Klee's style by collaging. We have drawn and painted our own superhero, we also thought of adjectives to describe our superhero. We have created a superhero den. We have used the Gym equipment, as it is important for superheroes to stay fit! Finally we have learnt how to read a number in words and match it to the numeral.
Class 7 loved outdoor learning day which we will be doing every Thursday. We enjoyed visiting Forest School and some of us tried making mobiles out of natural materials. We also had fun in our outside area where we did some superhero painting, some maths challenges such as matching numbers and words, using collage to make a superhero picture and den building.
We've had a super day learning about Florence Nightingale. We had a great workshop and played lots of games to learn about how Florence Nightingale looked after the soldiers. We became nurses and soldiers and we used bandages to help our soldier friends feel better. We learnt lots of facts, such as, Florence Nightingale was known as the 'Lady of the Lamp' and that she travelled to Turkey in a boat. It took her 13 days! We also found out that she helped the wounded soldiers in a hospital called Scutari.
Class 5 have enjoyed our Forest School and outdoor learning days. We made wind chimes out of natural things we found in the forest area.
We also enjoyed our visit from Florence Nightingale who told us all about her life as a nurse in the Crimean War. She and her nurses helped to make hospitals clean and helped to save the lives of soldiers. She was a real life Superhero.
Our focus story for Creative week was 'Captain Green and the Plastic Scene'. We were learning about how rubbish can hurt our animals if we don't put it in the right bins.
We met many animals in the story that were trapped or hurt by rubbish. These animals were the dolphin, seagull and turtle.

In class 8 we then decided to make our own animal to add into the story so we made and created our crocodile from recycled materials. We used eggs boxes, toilet rolls and paper. Our poor crocodile swallowed a plastic bottle in the new part of the story, so our moral is: you need to recycle your plastic to save our animals.

We need to reduce the amount of waste we have. Reuse the materials we have, like we did by making our crocodile and recycle to help save our animals and planet.

We also created the animals from the story and we used different art techniques. We used Ben Day dots to create the words 'Reduce, Reuse, Recycle'. We used a collaging technique for the seagull. We painted the turtle and we coloured Captain Green.

We made a recycling poster in our Disney groups to remind everyone about how important it is and what they can do.

We also had a super assembly which helped us to understand why we need to recycle and how we could do it.

We also had many fantastic dance and music workshops during the week. One of our favourites was the Rhythmic Gymnastics session because we learnt lots of new moves.
In class 8 we've had a fantastic time learning about Stop Motion Animation in our Computing lessons. We have been learning how to hold a camera and an Ipad still and how to focus the camera while taking a picture. We have created little models of characters from the Supertato story, which we have been focusing on this term. In our Disney groups we made Supertato, Evil Pea, Gloria the Melonbot and two fish fingers.

We then took lots of still pictures of our characters to make our animation. We needed to move the characters very slowly for the animation to work. Take a look at some of the models we made and the pictures we took.
During Maths we have been learning about Multiplication. We have been using arrays to help us understand how to multiply. For one of our Maths lessons we used real life arrays and we had to write the multiplication number sentence to match it.
Did you know that Lego bricks have an array on top of them?
Take a look at us working hard with writing our multiplication number sentences.
Class 8 have had a super time trying different vegetables. We tasted Carrots, Spinach, Rhubarb, Cabbage, Beetroot, Peas and Potatoes. We then filled in a grid with a tick or a cross to show whether we liked the vegetables or not.

For the last two weeks of term we will be focusing on a different book called 'Oliver's Vegetables'. In the story Oliver only likes eating chips, until he spends a week with Grandpa and Grandma. He then finds lots of different vegetables in Grandpa's garden and tries them for lunch or tea. He learns that he does actually like eating other things.

On Monday Oliver tries Carrots. On Tuesday he tries Spinach. On Wednesday he tries Rhubarb. On Thursday he tries Cabbage. On Friday he tries Beetroot. On Saturday he tries Peas. Finally on Sunday he finds his potatoes and gets to have chips again.
Class 6 have had a lot of fun this term. We have had a lady from the council in to talk to us about recycling. They taught us how to sort rubbish into recyclable and non-recyclable bins. She set us a challenge to make an animal out of rubbish. Our class made a turtle. The rest of Creative week was fabulous. We had fun with Mrs Vilciu doing acrobatic dance with ribbons. We had a variety of musicians come in to play for us and even a band. Mrs Griggs' son and his friend played piano, bass guitar and drums for us. Miss Thorne's brother was in the band. We watched the children in our school who are taking violin lessons when they gave us a performance. It was lovely. It was good to see how well they were doing. Wow! what progress they have made!!
In our outdoor learning this week we had to find and sequence the alphabet and also the days of the week. Mrs Griggs hid all the Days of the Week in the outdoor area for the children to find. It was great to see them having fun while learning at the same time..
We had a taste session where we tried a number of different vegetables. The children were all brave enough to try a sample of each bit of food. They were then able to say whether they liked it or not and why.
In class 8 we've had a super time making our vegetable soup. We used some of the vegetables from the 'Oliver's Vegetables' story. We were learning how to peel, chop and cut vegetables. We peeled carrots using a peeler and then we chopped them using a knife. We also cut potatoes into pieces. We then added our carrots and potatoes to the soup maker and we put some peas in. Finally we poured some water in and turned the soup maker on. After 20 minutes we had some yummy soup.
Class 7 enjoyed making vegetable soup. We used potatoes, carrots and peas. We peeled the carrots and chopped the potatoes. We used a spoon to add the peas. It was fun listening to the soup maker mashing the vegetables up and waiting for the soup smell to fill up our classroom. Some of us loved the taste but some of us were not so sure...
Class 7 had a fantastic superhero party day! We made shields, solved a maths puzzle given to us by Evil Pea, made some delicious fruit salads and enjoyed lots of delicious party food. Thank you to all the grown ups who sent in some treats for us :)
This term we have been learning all about multiplication and we have used arrays to help us. We looked at lots of real life arrays in our outside area and wrote a number sentence for them.
We had a fantastic day for our Superhero dress up day! We carried out lots of activities and used our superhero or villain powers to help us.
We created shields, chopped fruit and made a healthy fruit salad, practised our art skills using the Ben Day dots technique, practised our addition and subtraction skills to break a secret code and we designed a superhero city scene using water colours and a collaging technique.
In the afternoon we had a superhero party with lots of party games and food.
We really enjoyed our special day.
Class 5 have been enjoying making soup and fruit kebabs to help our Superhero Powers, We have learnt how to peel and chop fruit and vegetables. We have also been learning how to make clay models of Supertato and the Evil Pea,which we then painted them to retell the story.