Welcome to Year 2!
Our topic for Term 1 is 'Senses and Spices'.
We will be exploring the delicious Asian foods, the rich and colourful fashions, looking at the Indian folk tale "The Tiger Child' and learning about the Sikh religion.
We will also be building on our geographical skills using maps, globes and atlases to locate India and countries within the continent of Asia and comparing them to the UK.
Click on the picture below to find out some interesting facts about India.
In Class 9 we have been learning to recognise, name and describe 2d shapes. We have been focusing on circles, squares, rectangles, triangles, pentagons, hexagons and octagons. We recapped the correct mathematical language to describe the shape properties such as sides (curved and straight) and corners. Here are some pictures of us using Venn diagrams to sort 2d shapes by their properties.
In Class 11 we tasted some different Indian foods and compared them to the foods we eat every day. We all enjoyed the poppadoms!
In class 10 we talked about how 'Incy' one of our learning characters supports us with our learning. He reminds us to be independent and resilient! We enjoyed drawing pictures of Incy.
It was lovely to see so many of you at our recent 'Meet the Teacher' event. If you were unable to make the meeting, please find the information discussed below.
Our Art and DT project for this term is to make a cushion. We have started our project by looking at the technique of tie dying and using this to dye the fabric we will use for our cushions. We are really pleased with the results.
Class 12 have been immersing themselves in lots of learning about India but also working on lots of practical activities using manipulatives in Maths and English. We have been looking at properties of 2D and 3D shapes and working together to find out how to describe them.
For English we have been looking at structuring sentences by including capital letters correctly, finger spaces and full stops. Ask your children where you need to use a capital letter...
Hola! We had a taster spanish lesson as it was the European day of Languages! We sang songs in spanish to familiar tunes!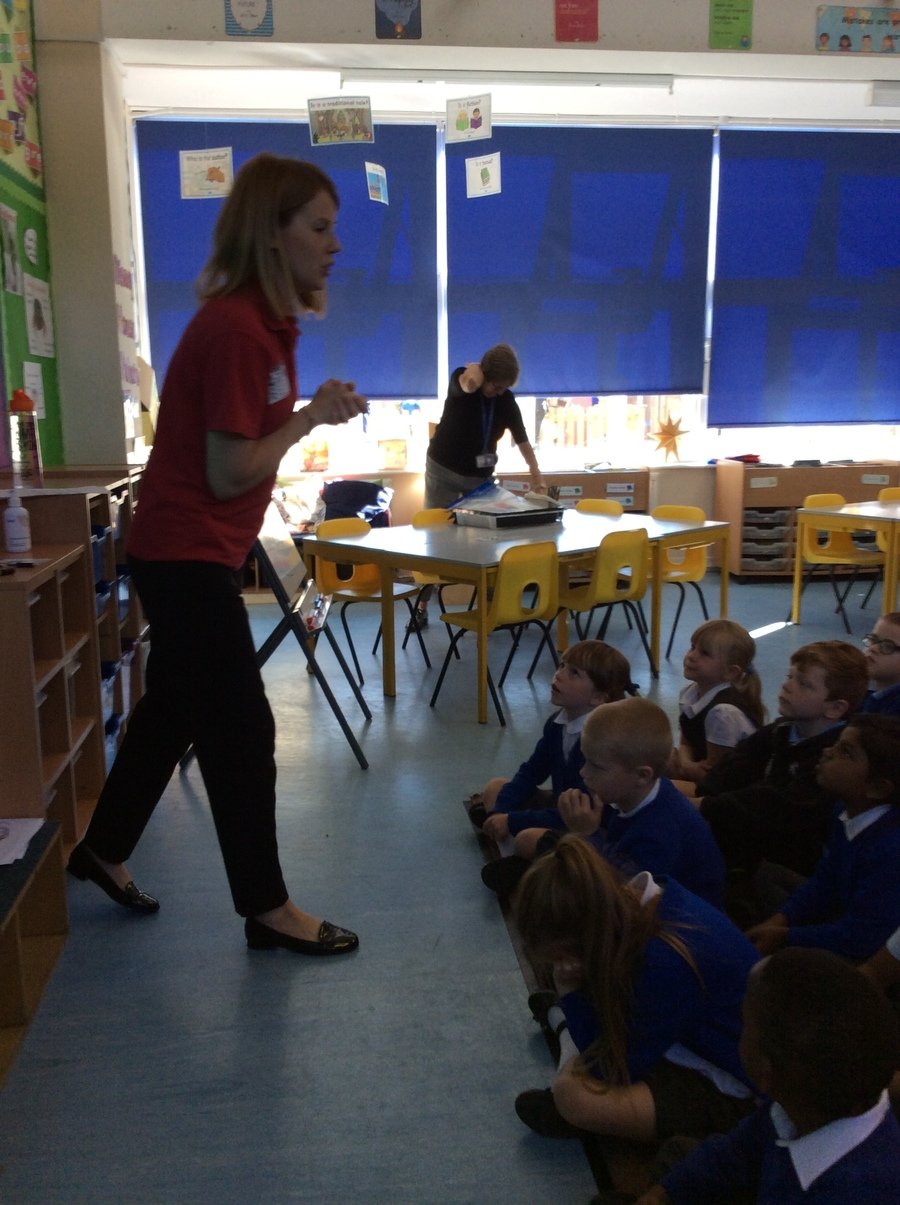 Class 10 got into role-play! We had fun acting out the story 'The Tiger Child'. We got to choose our own characters!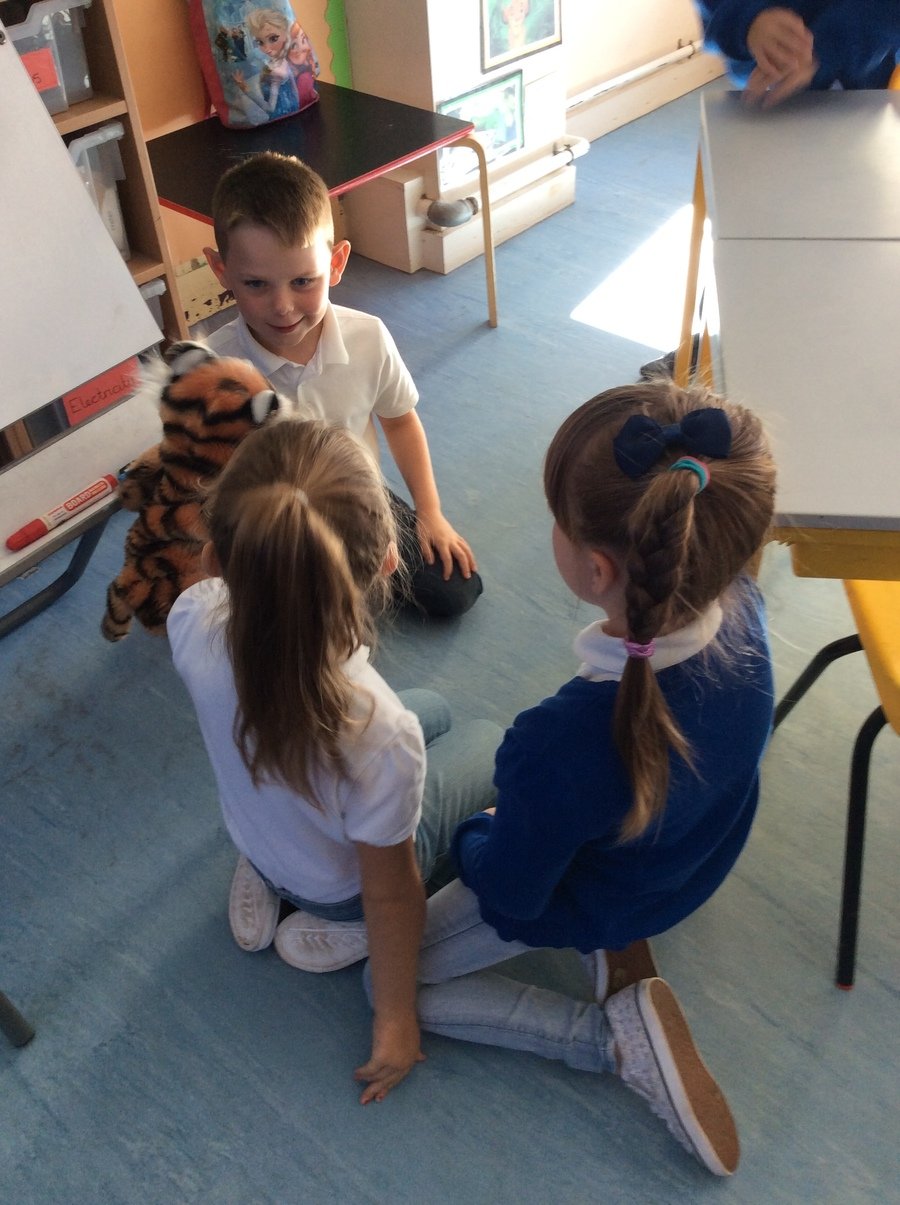 Classes 9 and 11 have been enjoying our violin taster sessions this term. Ask us about what we have learnt!
We had a fantastic time visiting the Gurdwara in Gravesend. We learnt lots of new things about the Sikh faith and we were amazed by the beautiful building and enjoyed trying some of the food in the Langar Hall.
Thank you for all your donations for the Macmillan Coffee Morning, the children enjoyed making and decorating cakes to sell.
This week we have finished sewing our Indian cushions. We used the needles really carefully and enjoyed pushing in the stuffing! Here are some of our cushions so far: