Violin Club
Violin club runs on a Wednesday . Children have lessons in small groups with Mrs Gaynor who is an experienced violin teacher as well as a fantastic violinist herself! Lessons currently take place during the school day and last for 30 minutes. If you would like your child to have lessons please contact the school office.
Here are some of your children enoying their violin lesson with Mrs Gaynor.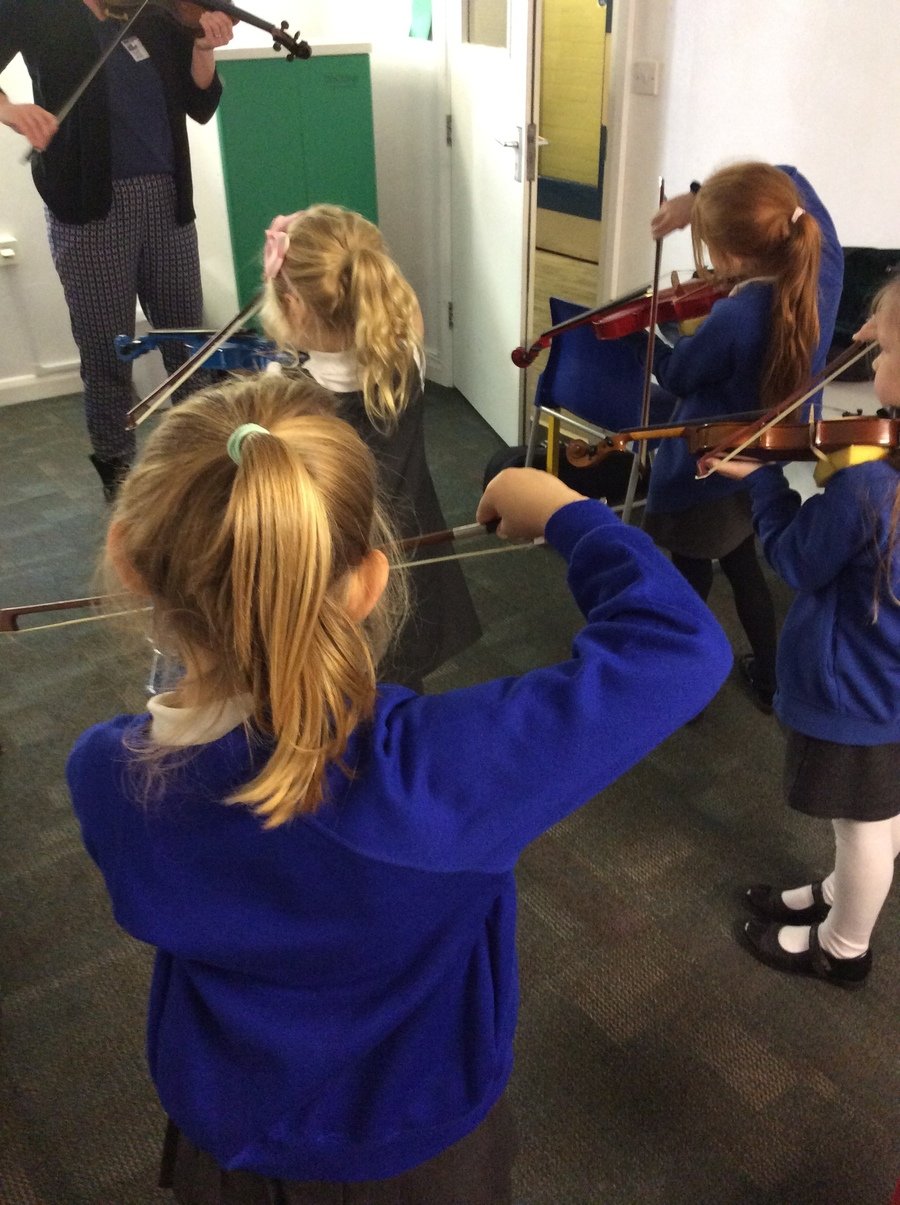 Here are some of our violinists performing in assembly.